Community Data Exchange?
Community Data Exchanges AKA Community Information Exchanges (CIEs) are care coordination tools that bring together providers and data from the health and social services sector. While Health Information Exchanges (HIEs) focus on bringing health care providers from across a community together, this model builds on the idea for HIEs to incorporate cross-system partners. Partners in a CIE can include hospitals, health centers, other primary care providers, social service providers, housing providers, and schools, among other community resources.
Why ServingLynk for Your CIE?
ServingLynk in collaboration with HSLynk has built the only open-source Community Information Exchange. This CIE
Has a master person index to ensure clients are not duplicated
Allows for merging and unmerging of records
Creates a golden record of the client's activity
It is HIPPA compliant
It is Cloud hosted and flexible where it can be hosted
Allows for push notifications
ServingLynk Community Data Exchange Illustrated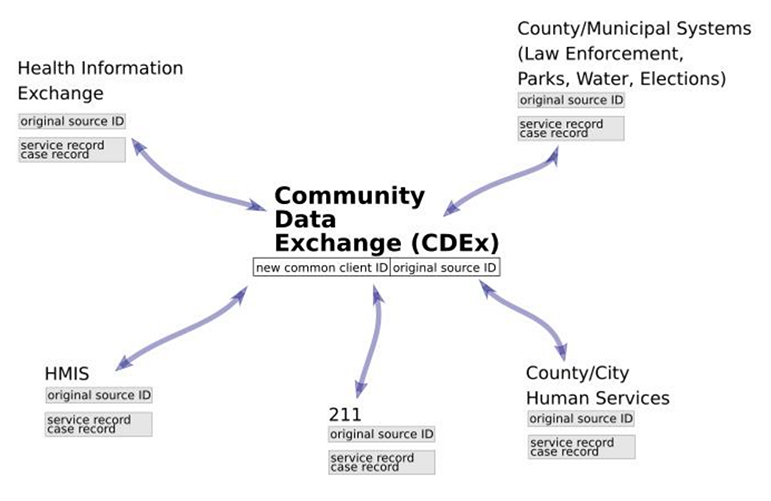 Systems Unification / Integration
It is common Human Services Providers to have many platforms / multiple sign ins and duplication of work. We are experts at building a system to eliminate those headaches. Our goal is to deliver cohesive applications that connect all your business applications through our front end and backend applications.